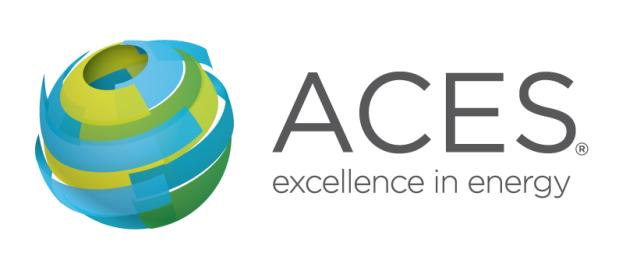 ACES
Membership Info
- Affiliate Member

Contact Info
Andy Whitesitt
Vice President of Business Development
Phone: 317-344-7000
Toll Free: -
Fax: 317-344-7001
Email:
andyw@acespower.com
Street Address
4140 West 99th Street
Carmel, IN 46032
Key Contacts
Andy Whitesitt
Vice President of Business Development and Customer Service
Phone: 317-344-7089
Fax: 317-344-7001
Email: andyw@acespower.com
Products
Power Marketing: Purchase, Sell, Trade

Risk Management
|
Brands
About Us
ACES is a nationwide energy risk management company. The Company helps its Members and Customers manage energy more efficiently, and with less risk. ACES' Members and Customers operate in all of the major electricity markets in the U.S. and have a collective portfolio of over 50,000 MW of both load and resources.
ACES provides services "as agent," representing its Members and Customers in the marketplace to help manage their energy risk. Because ACES does not buy or sell energy on its own behalf, it avoids conflicts of interest and ensures consistent and complete alignment with the best interests of the organizations it serves.
<! div class="main-ad-box" -->