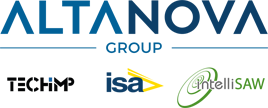 Altanova Group
Membership Info
- Associate Member - Gold

Contact Info
Street Address
100 Burtt Rd Suite 201
Andover, MA 01810
Products
Cable Assessment Testing and Restoration

Safety

- Safety Equipment and Inspection Services

Substation Maintenance, Repair, and Testing

Testing Equipment
|
Brands
About Us
Altanova Group is a global leader in electrical asset condition assessment, including partial discharge measurement and analysis. We offer permanent monitoring solutions, commissioning and assessment services, as well as a full line of testing instruments for assets used for transmission and distribution.
Altanova drives safety, reliability, and cost savings through data-driven condition assessment of distribution cables (both online and offline), transformers, switchgear, rotating machines, circuit breakers, batteries, and other electrical equipment.
Headquartered in Taino, Italy, Altanova Group serves customers in more than 100 countries with US offices in Alpharetta, GA and Andover, MA.
<! div class="main-ad-box" -->