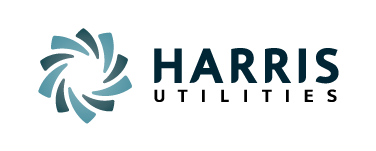 Harris Utilities
Membership Info
- Associate Member - Silver

Contact Info
Street Address
2220 Bush Drive
McKinney, TX 75050
Other Branches
Products
Asset Management

Broadband Infrastructure

Consulting

- Disaster Planning & Recovery Consulting

- Engineering Consulting & System Design

- Systems Integration

Document Imaging and Work Management

Emergency Restoration Services

- Infrastructure Restoration

Engineering Software

GPS Products and Services

Information Technology

- Automatic Vehicle Location (AVL)

- Computer Hardware and Software

- Mapping, AM/FM/GIS

- Meter Data Management (MDM)

- Outage Management Software & Systems

Inventory Management

Metering

Metering (Cont'd)

- Meter Reading Services

- Power Theft Prevention

Mobile Workforce Management Systems

Outage Management Software & Systems

Poles

- Pole Inspection and Treatment

Regulatory Compliance Services

Right of Way Clearing

Safety

- Safety Equipment and Inspection Services

Software Application Providers

Staking and Survey

Substation Maintenance, Repair, and Testing

Transmission & Distribution Systems

- Broadband Infrastructure

- T&D Line Construction/Maintenance Services

Vegetation Management Services

Voice Response/Phone Notification System
|
Brands
dataVoice International Inc.

Partner Software
About Us
Harris Utilities is a leading provider of advanced enterprise software solutions that meet the rapidly evolving needs of electric, water and gas utilities.
dataVoice International Inc.
dataVoice's integrated solutions help utilities improve the accuracy of their electric, gas, water and fiber data, determining the extent and location of outages while providing tools to keep crews, customers and managers informed.
Partner Software
Partner offers a variety of Geospatial mobile applications that allow utilities and their contractors to organize and visualize work being done in the field. Our customizable solutions make it easy to manage, inspect and design additions to infrastructure systems.
<! div class="main-ad-box" -->