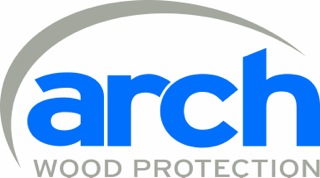 Lonza Wood Protection
Membership Info
- Associate Member - Platinum

Contact Info
Email:
tim.carey@lonza.com
Phone: 678-607-1589
Toll Free: -
Fax: 678-627-2083
Tim Carey
Product Manager, Industrial Business
Street Address
360 Interstate North Pkwy.
Suite 450
Atlanta, GA 30339
Products
Poles

Poles (Cont'd)

- Poles and Crossarms
|
Brands
About Us
Arch Wood Protection is a developer and supplier of wood preservatives, offering treated wood products through a network of licensed producers. Well known brands include Wolmanized(R) wood, Wolmanized(R) Heavy Duty wood, Wolmanized(R) ET poles. The ET pole combines the longevity and cleanliness of CCA poles with the climbability of oil-impregnated poles. The excellent climbing characteristics have been confirmed by number field-climbing tirals on both new and aged poles.
<! div class="main-ad-box" -->