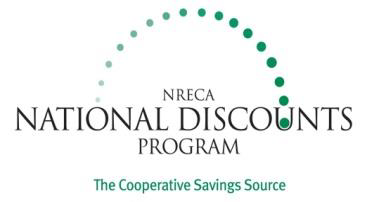 NRECA National Discounts Program
Contact Info
Street Address
4301 Wilson Blvd.
Arlington, VA 22203
Products
Association/Professional Society
|
Brands
About Us
About The National Discounts Program (NDP)
The Mission:
Our main goal is to assist YOU in reducing your daily business costs and adding savings back to your budget!
NDP Fundamentals:
What
is the National Discounts Program (NDP
)?
A consortium that leverages the collective buying power of co-ops to obtain pricing discounts from a variety of national suppliers
How
does the NDP
Work?
Access the NDP page via Cooperative.com/services to link to over 200+ suppliers where NRECA has negotiated pricing discounts
Who
Can use the
NDP?
NDP is  available to all member co-op employees and directors for business and in some cases, for personal use
For Q&A contact your NDP Administrator Kimberly Ayers
<! div class="main-ad-box" -->