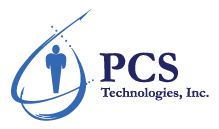 PCS Technologies, Inc.
Membership Info
- Associate Member - Gold

Contact Info
Street Address
30 West Water Street
Saint Paul, MN 55107
Key Contacts
Products
Consulting

- Information Technology Consulting

Telecommunications

Transmission & Distribution Systems

- Broadband Infrastructure

Wireless Communication
|
Brands
CERAGON

RADWIN

Siklu

Telrad Networks
About Us
PCS Technologies, Inc. is a Complete Wireless Integrator. PCS supports a full complement of installation, construction and professional services, allowing us to supply, implement and support today's high capacity wireless broadband solutions.
<! div class="main-ad-box" -->