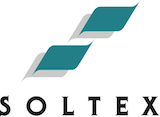 Soltex Inc
Membership Info
- Associate Member - Silver

Contact Info
Email:
mbonn@soltexinc.com
Phone: 613-966-8881
Fax: 613-966-1901
Mike Bonn
Technical Sales Executive
Street Address
3707 FM1960 West
Houston, TX 77068
Other Branches
Key Contacts
Mike Bonn
Technical Sales Executive
Phone: 613-966-8881
Fax: 613-966-1901
Email: mbonn@soltexinc.com
Susan Kovacs
Vice President of Sales
Phone: 281-587-0900
Fax: 281-587-1998
Email: skovacs@soltexinc.com
Products
Distributors and Manufacturing Representatives

Gases, Oils, Propane Equip/Distribution

Substation Maintenance, Repair, and Testing

Transformer Maintenance, Repair & Testing
|
Brands
Ergon HyVolt I

Ergon HyVolt II

Ergon HyVolt II NG

DF 100
About Us
Soltex provides quality dielectric insulating fluids for both underground high voltage cable systems and transformer equipment.  Soltex represents Ergon HyVolt transformer liquids and manufactures our own line of dielectric insulating liquids for underground cable systems.
Warehousing and distribution from our Houston area and Belleville, Ontario, Canada facilities, allows for efficient servicing in drums or bulk shipments.
Soltex has a history of working with major utilities, cable manufacturers and contractors with an excellent track record of exceptional quality.
<! div class="main-ad-box" -->