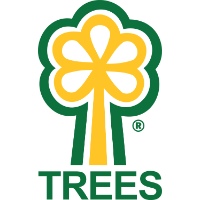 Trees, LLC
Membership Info
- Associate Member - Silver

Contact Info
Street Address
650 N. Sam Houston Pkwy E.
Houston, TX 77007
Products
Right of Way Clearing

Vegetation Management Services
|
Brands
About Us
TREES, LLC is a provider of professional vegetation management services to utility and municipal customers nationwide. As the company has grown over the past 60 years, so has the scope of the services we provide in order to continuously meet the changing needs of our customers.
TREES is one of the largest utility vegetation management service companies in the United States. As a market leader in the industry, TREES has developed a reputation for professionalism, quality, safety, and dependability among some of the nation's largest utility companies.
TREES offers dependable service at competitive prices. Our Certified Arborists are available to discuss your total vegetation management needs.
<! div class="main-ad-box" -->