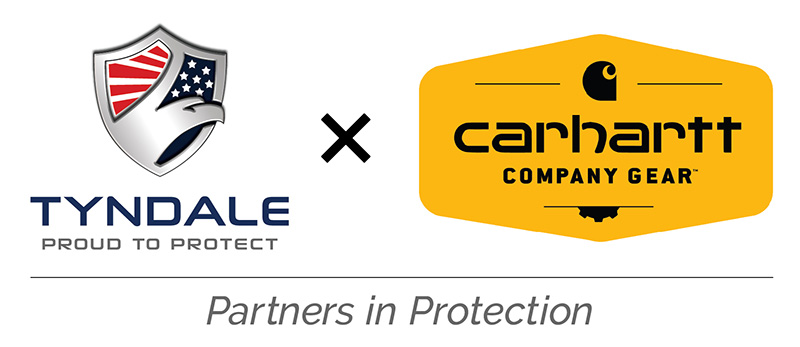 Tyndale-Carhartt
Membership Info
- Associate Member - Gold

Contact Info
Email:
jjordan@tyndaleusa.com
Phone: 12157665660
Toll Free: 800-356-3433
Fax: 215-766-5669
Jim Jordan
Content Marketing Manager
Street Address
5050 Applebutter Rd
Pipersville, PA 18947
Other Branches
Products
Safety

Safety (Cont'd)

- Uniforms and Protective Clothing
|
Brands
Carhartt Company Gear

Tyndale FR Clothing
About Us
Tyndale & Carhartt join forces to keep workers safe!
You're familiar with the Carhartt name – and you may even wear Carhartt workwear on the job. But you may not know Tyndale is the leading provider of arc rated and flame resistant (FR) clothing for electrical workers, selling more Carhartt FR than any other distributor. Find the widest selection of Carhartt FR at TyndaleFRC.com. Or, if you're looking to offer employees a managed FR clothing program, you can learn more at TyndaleUSA.com. Either way, the Partners in Protection strategic alliance between Tyndale and Carhartt ensures you have access to more products – including early access to new products. Tyndale and Carhartt have your back.
<! div class="main-ad-box" -->