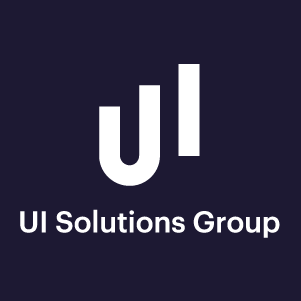 Utilities International Inc. dba UI Solutions Group
Membership Info
- Associate Member - Silver

Contact Info
Doug Durston
Manager, Business Development
Phone: 312.580.6200
Email:
ddurston@uisg.com
Street Address
161 North Clark Street
Chicago, IL 60601
Products
Billing/Financial

- Billing Services

- Financial and Administrative Services

- Tax Analysis and Preparation

Consulting

- Financial Consulting Services

Consulting (Cont'd)

- Management Consulting Services

- Property Tax Consulting and Appeals

- Regulatory Consulting Services

- Strategic Planning

- Systems Integration

Software Application Providers
|
Brands
About Us
Since 1994, UISG has established itself as the industry leader in planning, budgeting, regulatory, revenue, and accounting solutions for the utility sector.
UI has successfully partnered with numerous utilities over the last several decades. Our six integrated solutions are built to support analytics across the enterprise with various departments taking advantage of our modeling capabilities, analytics, and reporting.  Clients can build upon the solutions over time, with various value-adding modules.
UI's solutions provide unmatched processing power, integration, transparency, and flexibility all of which support our client's ability to continually realize value from their investment.
<! div class="main-ad-box" -->